The debut of a breakthrough compressed air technology by Ingersoll Rand unrefutably adds up an extra feather to air compressor market growth. Ingersoll Rand, one of the leading names in air compressor industry is reported to unveil the advanced R-series oil flooded screw compressors (RS200 to RS250) and enriched CARE Suite service programs at ComVac 2017, Germany, this year. As claimed by the global leader, this next generation R-series compressors is almost 15% more energy competent when compared to conventional products. Speaking of CARE suit service, the company affirmed that by far it is the most comprehensive maintenance offering available in the market, with an improved reliability and cost competitiveness.
U.S. Air Compressor Market Size, by Product, 2013 – 2024 (USD Million)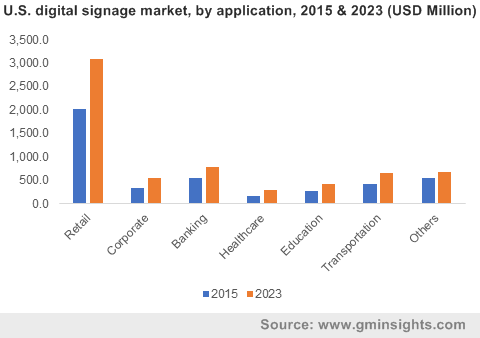 Spanning the gigantic expanse of industrial sector, air compressor market is on its way of becoming one of the fastest growing business spaces of recent times, given the widespread product deployment across food & beverage, electronics, oil & gas, and manufacturing domains. The year 2016 has attained a profitable quotient for the overall industry, procuring a significant revenue of USD 35 billion and the trend is likely to continue with a projected market share of over USD 40 billion by 2024. One of the principal reasons why air compressor industry has gained an enviable popularity is the robust industrialization across APAC belt over the recent years. Macro-economic development along with increased disposable incomes across major economies like India, China, Japan has remarkably stimulated APAC automotive sector, another factor that has boosted air compressor market demand.
Get a Sample Copy of this Report @ https://www.gminsights.com/request-sample/detail/377
In fact, as per the reliable statistics, APAC automotive market is probably the fastest emerging business space, bearing a record of almost 51.5 million units automotive sales in 2016.  In addition, this region is a profound investment destination for various European auto makers who have already initiated establishment of capitally intensive manufacturing units in Asia Pacific belt. Air compressor industry is essentially defined as a business arena which is closely linked with automotive sector proliferation, subject to the fact that air compressors find extensive application in vehicle air conditioning system, air breaks, and engines. Statistics further affirming the correlation- Asia Pacific covered almost 50% of the overall air compressor industry share in 2016.
Oil-free air compressor industry is scoring a competitive edge with the modernization of air compression tools and introduction of specific processes which require exclusively air. As per a recent report brought forth by Global Market Insights, Inc., oil free air compressor market size will surpass a revenue collection of USD 13 billion by 2023. Outstanding user amenability, reliability, portability, and minimum maintenance requirement are some of the strong grounds making oil free air compressor market a lucrative investment area for the business players.
Stringent mandatory roll outs implemented by governmental bodies with regards to sound pollution is somehow acting as a major hurdle in air compressor market growth, subject to the fact the operation of conventional air compressors involve high level noise. However, the aggressive efforts by the industry players to come up with noise proof technologically advanced solutions is expected to combat the growth hurdles in the coming years. Some of the renowned names include Kaeser Kompressoren, Vanair, Atlas Copco, VMAC Company, AireTex Compressors, Zen Air, Belaire Compressors, Quincy Compressor, Ciasons Industrial, Sullivan-Palatek, Hitachi Industrial Equipment Systems, and Oasis Manufacturing.
Author Name : Satarupa De